June 24, 2018 3:58 pm
WORKSHOPS
MASTERCLASS:
THE LOGIC OF MOVEMENT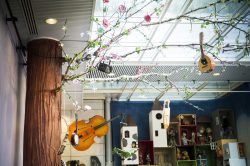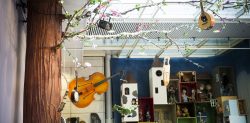 A workshop for puppeteers, dancers, mimes and animators about movement and manipulation.
We all continually read movement information in the world around us, usually without knowing how we do it. We judge the speed of cars on the road; see where other people are looking; know when someone is happy or sad – sometimes exactly what they are thinking – and can recognise our friends and relatives simply by the way they walk. We identify living things by tiny details of their movement and instantly distinguish these from inanimate objects which may also move.
Our ability to read this movement information lies deep in our animal past. Natural selection has favoured creatures with good survival strategies and knowing what the movement in the world around us means, has been a vital element in the survival of most creatures. As a result, we humans decode movement information with an astonishing degree of sophistication.
This puppet manipulation workshop demonstrates that magical animated theatre often depends on qualities of movement which we perceive almost subconsciously. It will help performers to:
understand how audiences interpret the movement of things. This in turn will lead to greater clarity in their own movement performance.
revisit the way our animal brains use movement perception for survival.
become more aware of the value of coherent and expressive puppet manipulation.
Stephen Mottram – Biography
For thirty years, Stephen has been touring the globe with marionette shows for adult audiences. Best known of these are In Suspension, The Seas of Organillo and The Seed Carriers. He also worked on films like The Little Shop of Horrors and Strings. Trained in London and Budapest as a mime, he has a deep interest in communication through movement and spends a lot of time nowadays teaching.
Sat 25.8. at 9-12 am.
Price: 45€.
TABLE THEATRE WORKSHOP
Making a puppet with Sampos table theatre equipment.
Ilpo Mikkonen
Päivälehti Museum Sun 26.8. at 3:30 pm
Reservations p 020 735 2235, toimisto@nukketeatterisampo.
Free admission
Categorised in: Uncategorized
This post was written by admiral